The current testing release of info-beamer hosted includes a new optional method of adding devices to your account. This is meant to quickly set up local devices within a local network and can be used instead of manually entering a PIN. Here's how it works:
You might now see a new number next to the Register a new device button:

This indicates that info-beamer might allow you to register a device within your local network. Clicking the button opens the usual registration dialog with a new dropdown menu: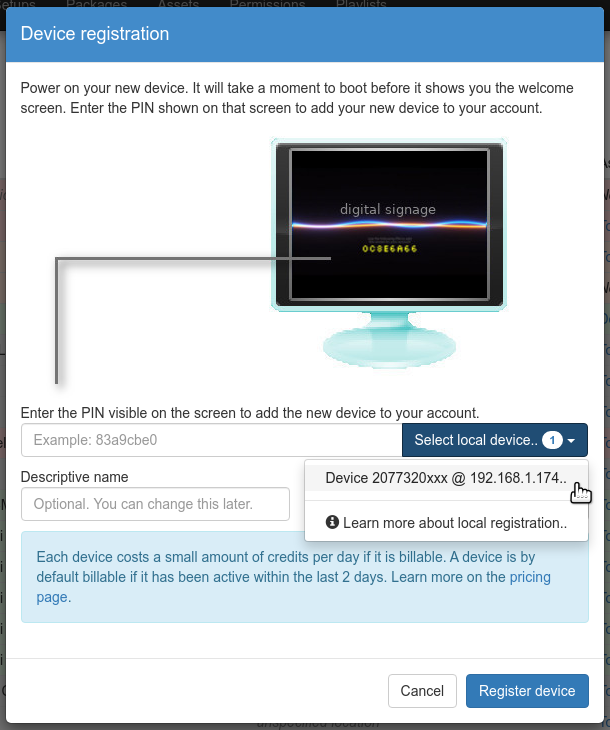 In the above example you can see a potential device at the local IP 192.168.1.174. Clicking on will trigger a handshake between your browser and the device to confirm that it is indeed locally reachable. Once that has been confirmed, the device can be added directly without entering its PIN.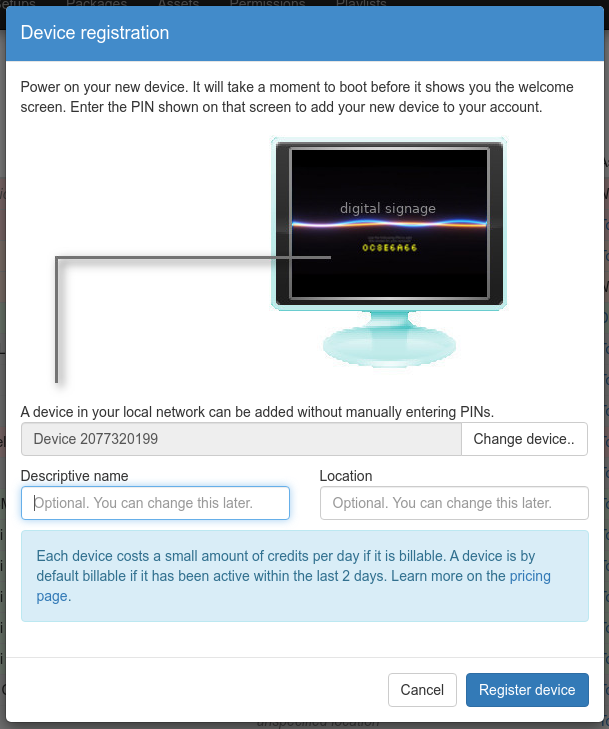 This feature requires peer to peer to be enabled on a device. A device can only be added 10 minutes after it has been started.
The alternative to manual registration is of course always to use device connect keys or to enable download customization and select the add your your account checkbox. In both cases a device will add itself to your account without any action required.