The official rpi-imager (download it at https://www.raspberrypi.org/software/) just got updated and now includes info-beamer without requiring any additional command line voodoo.
Download and install the tool, then select CHOOSE OS: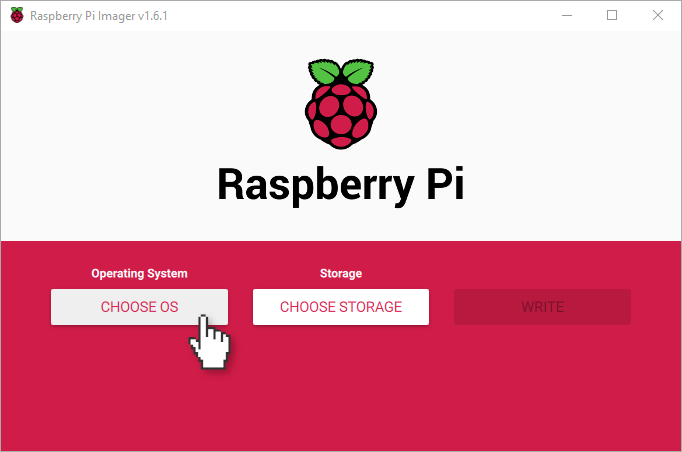 Scroll down to the section labeled "Other specific purpose OS"…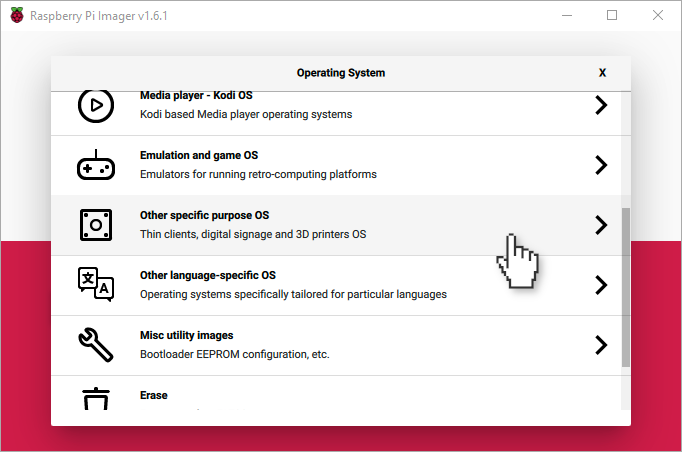 …and finally click on "info-beamer digital signage" and…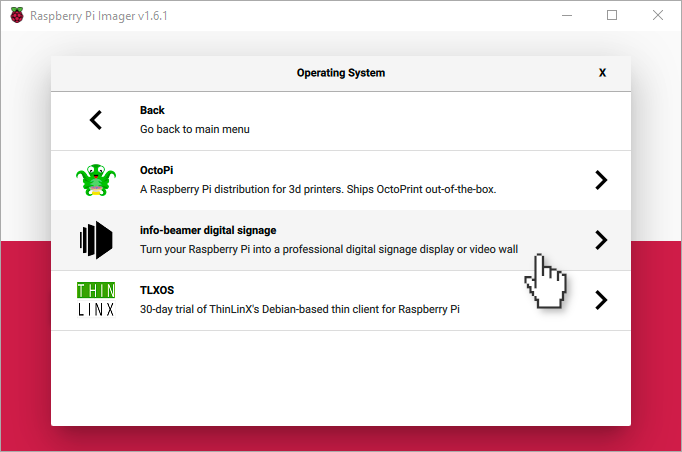 …select "info-beamer OS".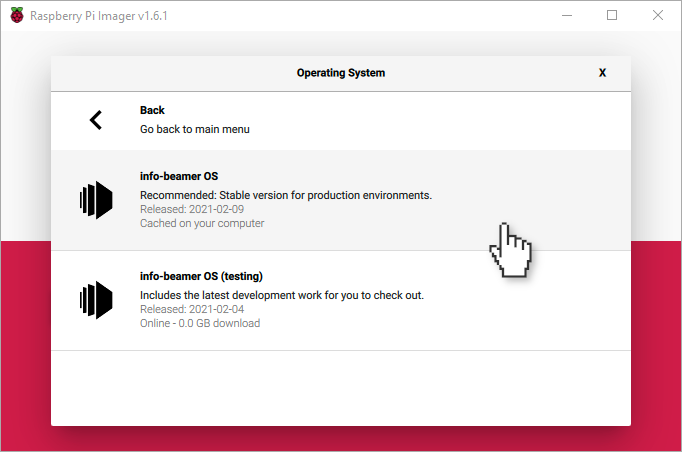 Then insert your SD card, click on CHOOSE STORAGE.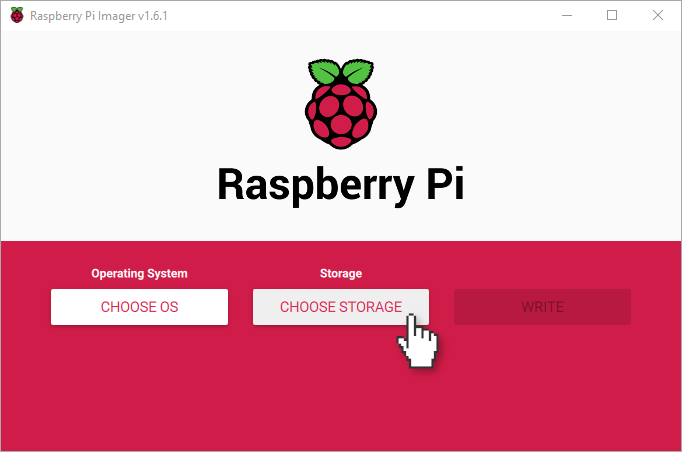 Select your SD card reader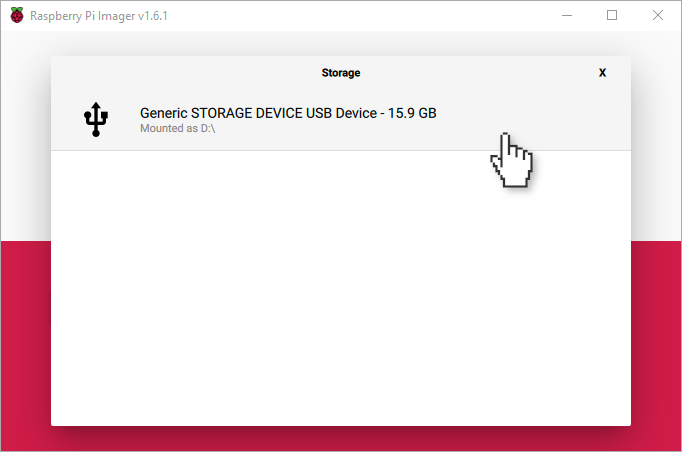 Finally click on WRITE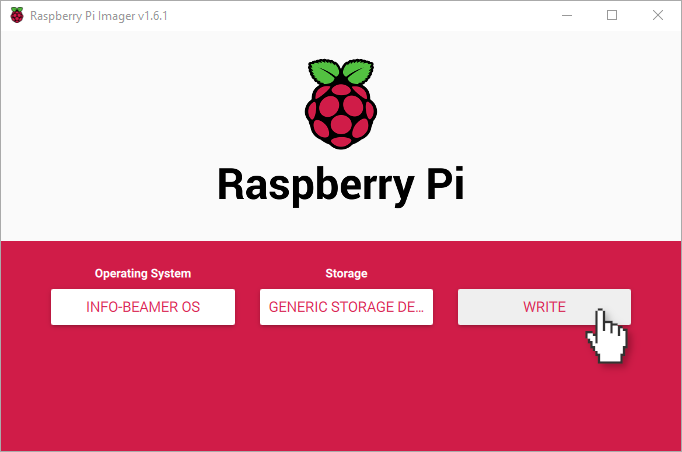 That's all. info-beamer is being written to the SD card and ready to go.