Hello,
We are currently trying to run the info-beamer OS on Raspberry PI Zeros in eduroam.
We have a working wpa.conf for eduroam however, it seems to have issues with connecting to eduroam on the info-beamer OS.
The API Packet shows me the following result: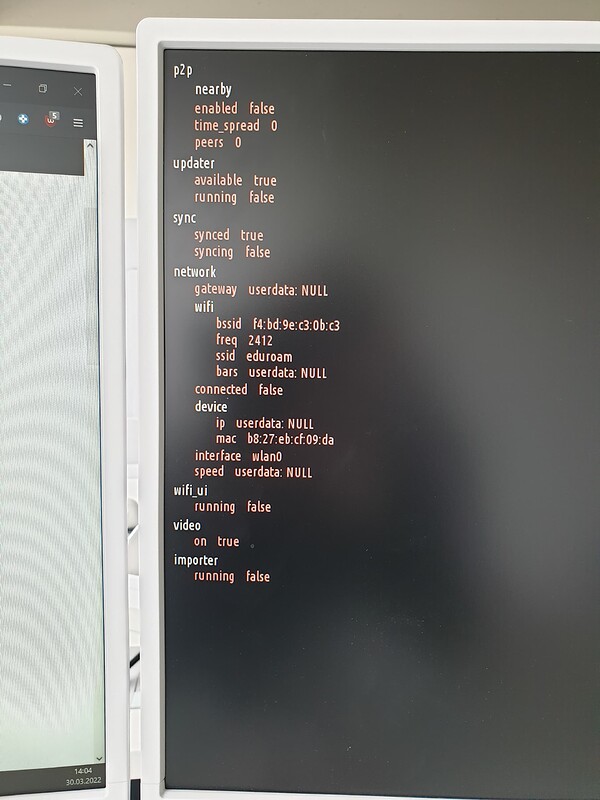 I'd be glad to have any kind of help with this issue.