Hello All,
We got a client with multiple restaurants who wants to display important sport matches with additional some news / information
something like this layout (or main TV stream in 1 corner)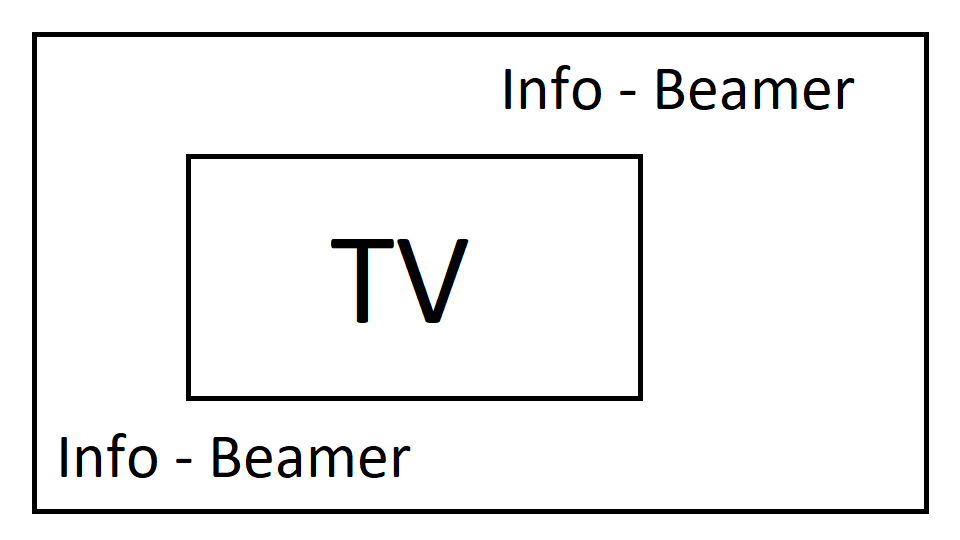 While at the same time have the option for full-screen news / information displey when nothing important is to be displayed.
Does anyone have experience with this ??