Hi All,
I have been poking around with attempting to restrict another accounts access to list certain devices and setups but are not having much luck.
I have followed the docs and another post I found but no luck.
I have edited the device description, also , any filtering I have done in the json as far as condition and namelike still does not show any devices, I take the condition out at it lists all devices for the user account.
What am I missing?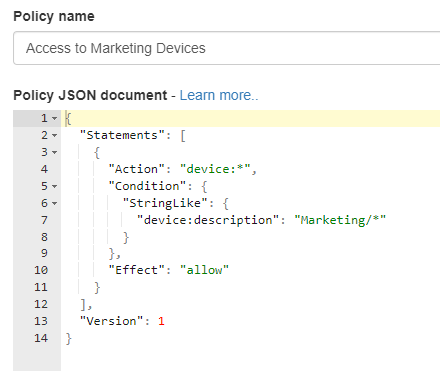 Device name is: "Marketing/NZRDRMNXPI01"