Hi there,
I am working on getting a standard RPi camera on a RPi (multicast) streaming using the multicast onto the video wall with another 2 Rpi (video wall).
I can't seem to get the camera Rpi to work correctly. I can preview the camera content on camera RPi and find that it just flashes the video about once every 3 seconds for about 0.5 sec.
I have attached the setup configuration. I have tried multiple RPis, cameras, PSU and network cables. Any ideas?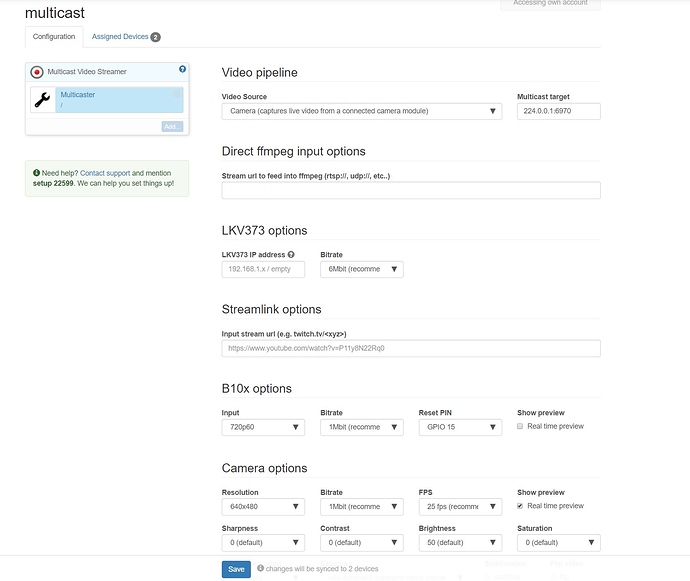 Thanks,
Andrew