I've just added support for chroma keying to the Scheduled Player package. If you add a video to a page, you can now select the [x] Color to transparency option and select a color.
So this configuration…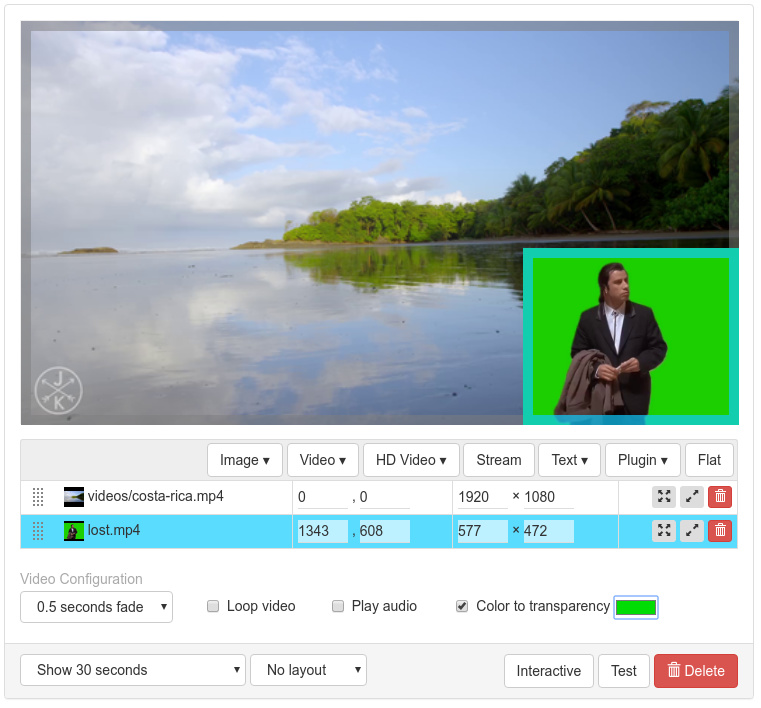 …results in this output: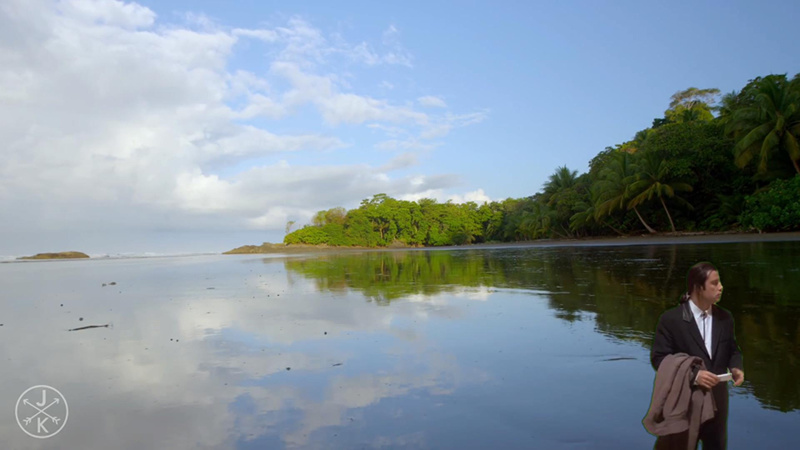 This only works for "Video" tiles, not for "HD Video" tiles as only the former use GL and can be modified in that way. Also: do not use this for high res videos! It will slow down everything considerably in that case. The maximum video resolution is around 300x300 pixels.