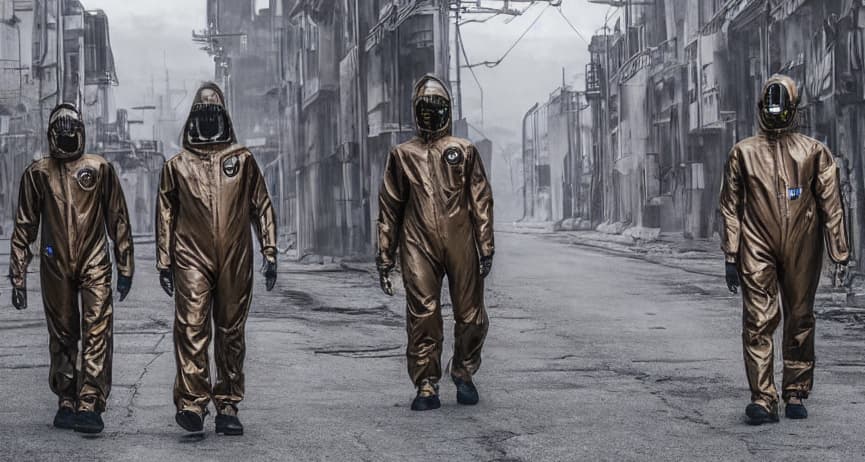 (image created using stable diffusion)
Current special COVID-19 measures:
There has been some feedback regarding the current pandemic and info-beamer will temporarily offer the following features to help customers using the service.
All measures are time limited and will be reverted in the (hopefully near) future. For now they are effective until April 30 May 31 June 30 July 31 2020 End of 2020 Mid 2021 Mid of 2022.

Be sure to revisit this forum post to keep up to date with any changes. There's a changelog at the bottom of this post to track important changes.
Temporary suspend device billing by installing a special package
UPDATE April 2022: This section will soon be outdated as it is no possible to suspend devices without assigning a special page. Checkout this post. Starting in 2023, the COVID-19 package will no longer receive special treatment. You should instead suspend a device.
There is now a special COVID-19 package. Importing this package into your account and assigning it to any of your devices will temporarily suspend billing for those devices. The package will also turn off the attached screen (similar to the power saver package), so you don't have to manually turn off screens.
This allows you to quickly and temporarily effectively shut down displays while they are not in use without physically visiting the device and removing power. Should you decide that you need them again, assigning any other setup will resume billing instantly.
Deferred invoicing for customers using the automated invoicing
If you're an existing customer already using the postpaid aka automated billing feature for info-beamer hosted, we can optionally defer billing for one month. Usually you would be billed by the automated invoicing on the first of April. If requested, info-beamer hosted will skip creating an invoice and instead bill you on the first of May. Note that this does not reduce costs but defers payment for one month. Please get in contact with support for that.
Changelog
2020-03-19: Created this forum post.
2020-04-18: Extended end date to May 31.
2020-05-09: Extended end date to June 30.
2020-06-10: Extended end date to July 31.
2020-08-04: Extended end date to end of 2020.
2021-01-01: Extended to mid 2021.
2021-10-25: Extended to mid 2022. Deferred payment no longer possible.
2022-04-25: Suspending billing by installing the COVD-19 package is no longer an option in 2023.